Flipkart is one of the leading e-commerce companies in India, known for its customer-oriented services and for creating a mind-blowing shopping experience for everyone. The company offers different delivery options to provide delivery in under 90 minutes, a day or on the very next day. In this article, we will discuss how to get fast delivery in Flipkart and all the delivery services Flipkart offers in detail. So, stay with us till the end!
How to get fast delivery in Flipkart?
There are two major ways to get fast delivery in Flipkart. Namely, Flipkart Quick and Flipkart Assured. Along with this, the company also provides different delivery options, like same-day, next-day, 1-hour, 90-minute delivery and more, to order your daily essentials. Note that these delivery options are only available in certain cities in India. The company is, however, planning to increase its zone, but there is no official news related to this matter.
What is Flipkart's Quick delivery/store?
Flipkart Quick is a hyperlocal service by India's leading e-commerce Flipkart. The service was created to offer customers the convenience of quick doorstep delivery for essential items like groceries, COVID-19 essentials, fresh food, and other household essentials. Flipkart Quick delivery allows customers to order and receive it within 90 minutes.
Under this service, you can easily place orders from nearby stores and retailers, including kiranas, supermarkets, and other local vendors. Flipkart Quick is currently available in cities like Bangalore, Delhi, Ghaziabad, Noida, Gurgaon, Hyderabad, Pune, and Mumbai. The company plans to increase its branches to more cities in India. In addition to providing fast delivery to its customer, this service by Flipkart also helps support local businesses.
Also read: How to return products in Flipkart
How to use Flipkart Quick?
To use Flipkart Quick, customers need to select the "Flipkart Quick" option while browsing eligible products on the Flipkart app or website. They can then choose the delivery time frame that is most convenient for them and place their order. The delivery executive will pick up the order from the nearest store and deliver it to the customer's doorstep within the promised time frame.
Flipkart delivery options
Flipkart offers various delivery options for its customers. Among all the delivery options, three options are majorly used. They are:
Normal delivery:
Normal or Standard delivery is the default delivery option provided by Flipkart. Under this delivery option, the company promises to deliver the product within 2-4 days of the order.
Next-Day delivery:
This option allows the customer to get their product within one day of the order. Note that Flipkart offers this delivery option only on few selected products.
Same-Day delivery:
This option is available for selected products. This delivery option depends on the locations where Flipkart promises to deliver on the same day as the order.
Other delivery options:
Scheduled delivery:
This option allows customers to schedule the delivery of their products at a convenient time and date. It is very useful for the working class who are at home for a certain period.
Flipkart Assured delivery:
This delivery option comes on products that have earned a Flipkart Assured badge. This service promises faster delivery, better packaging, and quality checks for selected products.
Why is Flipkart not delivering to my pin code?
There can be several reasons why Flipkart is not delivering at your PIN code. Some of those reasons can be:
Your location might be out of the delivery network, so Flipkart may not be able to deliver to your location.
The product you're trying to purchase may not be eligible for delivery to your PIN code due to logistical or regulatory reasons.
The PIN code you provided may be incorrect, which can also be the reason why you are not getting your product delivered. Make sure to double-check your PIN code before placing an order on Flipkart.
The delivery service in your area might be temporarily disrupted. This can happen due to various reasons, such as natural disasters, strikes, or other unforeseen circumstances near or in your area.
Who delivers fast, Amazon or Flipkart?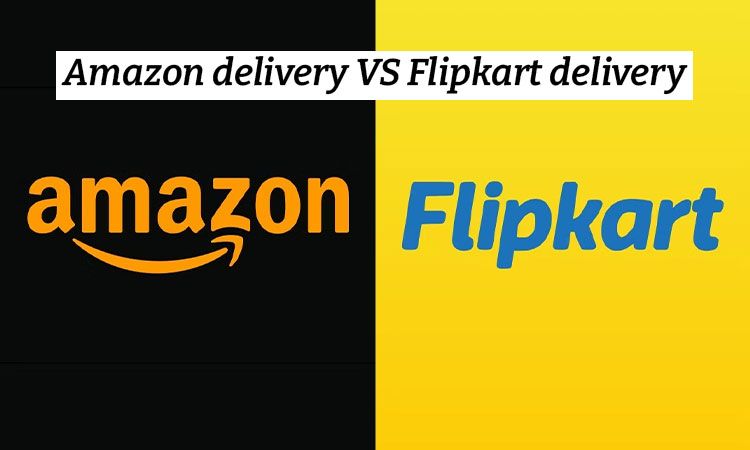 Both Amazon and Flipkart aim to provide their customer with fast delivery. For the two e-commerce platforms, the delivery speed depends on various factors, such as the location of the customer, availability of the product, shipping option selected, and other external factors, like weather conditions, public holidays, etc.
To get a better idea of the delivery speed in your area, you have to check their official websites or application and look for the estimated delivery time while placing an order. In addition to this, you can also check the reviews and feedback of customers in your area to get a better understanding of their experience with delivery time.
Conclusion
This article is your ultimate guide on how to get fast delivery in Flipkart. We covered all delivery options like next-day, same-day, scheduled, standard, Flipkart Assured, and more so that you can enjoy all the facilities the company has to offer. In addition to this, we also added brief information about Flipkart Quick. Tell us in the comment section which Flipkart delivery option you have already used or are currently using. And stay tuned for more such information!
Frequently Asked Questions (FAQ).
Q1. Is there any additional cost for Flipkart Quick delivery?
Ans1. Yes, there is an additional cost associated with the Flipkart Quick delivery. The Flipkart fast delivery charges varies depending on factors such as the delivery time selected and the product category.
Q2. What if Flipkart Quick delivery is delayed?
Ans2. If the Flipkart Quick delivery is delayed, the customer can contact Flipkart customer support to get an update on the order status. In some cases, Flipkart may offer compensation for delayed deliveries, but this depends on the company's policy.
Q3. Is there a fast delivery on all Flipkart products?
Ans3. No, Flipkart fast delivery is not available for all products. The availability of fast delivery depends on various factors, like the customer's location and the product's availability in the warehouse.
Q4. How does one know if a product is eligible for fast delivery on Flipkart?
Ans4. Customers can check if a product is eligible for fast delivery on Flipkart by entering their pin code on the product page. If the product is eligible, a fast delivery option will be available while placing the order.